Homeowners often wonder about the best home improvements to increase the value of their property, and especially if they're considering putting their house on the market in the near future. Investing in some upgrades around your house now can mean more potential buyers and a higher price tag when you're ready to sell!
The best home improvements to increase value include:
Structural repairs
Roof repair or replacement
Energy-efficient window installation
Upgraded appliances
Kitchen renovation
Bathroom renovation
Adding a bathroom
Master bedroom renovation
Adding a deck or patio
Landscaping and exterior upgrades
Whether or not each of these will add value to your home and how much value they might add depends on your home's condition and location, among other factors. A real estate agent or property appraiser can offer more pointed information about your property in particular.
However, to help you decide the best upgrades for your house, consider some added details about how and why each of these might add value, as well as some projects and mistakes to avoid! This will ensure you do everything possible to protect your property's value while also creating a more functional, welcoming space inside and outside the house.
What Home Improvements Add the Most Value?
Note some added information about the home improvement projects that typically add the most value to a property, along with a few tips on what to include and what to avoid!
Structural repairs
Structural damage to a home is almost certain to decrease potential offers, while scheduling needed repairs can increase or at least protect its value. Repairs to consider include foundation underpinning or house leveling, replacing damaged wood framing including wall studs and subflooring, electrical and plumbing upgrades, and wall and ceiling crack patching.
Structural repairs are not the most "glamorous" upgrades to a home, as you often cannot even see damaged framing or foundation concrete and other parts of the house. However, these repairs are an excellent investment for any property, and timely repairs mitigate future damage so you don't face otherwise unnecessary repair costs!
Roof repair or replacement
Timely roof repair or replacement is also an excellent investment for any property and one to consider if you're thinking of selling your home! A home's roof keeps out moisture, protecting interior surfaces from water damage and mold growth, while insulating interior spaces.
A home's roof also adds or detracts from its overall curb appeal. A new roof means more energy efficiency inside and an improved appearance outside, both of which can protect or even increase property values.
Energy-efficient window installation
Outdated windows often let out heating and cooling while letting in outside heat, cold, and humidity. Old, brittle glass might also break more easily on impact, while worn-out windows can stick or become difficult to lock properly. Old windows can also be downright unsightly!
Updated, energy-efficient windows help block outside heat and cold while providing added insulation for interior spaces. Thick, durable glass is also tougher to shatter, something that buyers with active children or who are concerned about potential break-ins will appreciate.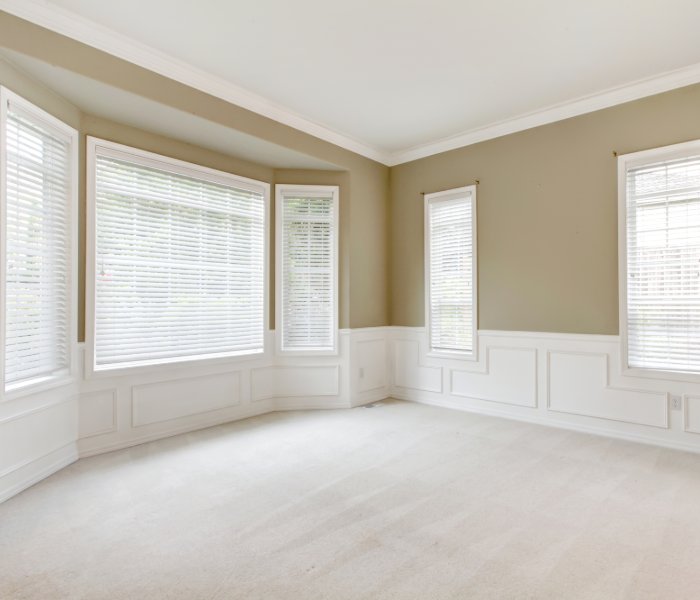 Upgrading to more stylish or larger windows that let in more sunlight and fresh air can also mean a more welcoming interior space. Investing in new windows can then increase your home's overall values while ensuring you also enjoy your home's appearance both inside and out!
Upgraded appliances
As with windows, outdated appliances can often increase utility bills unnecessarily! Refrigerators with worn gaskets let out cooled air and let in the room's warmer air, while older HVAC appliances can struggle to maintain an ambient indoor temperature.
Upgrading your home's appliances can translate to energy savings for yourself and increased property values when you're ready to sell. You can also enjoy many of the features only available on newer appliances such as zone heating and cooling, dishwashers and clothes washing machines with water-saver settings, on-demand water heaters that only heat water when needed, and the like.
When upgrading appliances in order to add value to your home, you do want to use caution about overspending on features that potential buyers might not appreciate, for example, refrigerators that alert you to food expiration dates or overly large dishwashers. These might be a great option for your own use but if they're not appreciated by potential buyers, they might not add much value to your property overall.
Kitchen renovation
Kitchen renovations usually add value to a home for a few reasons, and one is that the kitchen might be the one room in the home that every family member uses every single day! Kitchen remodeling is also costly and inconvenient, so potential buyers might be willing to pay more for a home with the work already done before they move in.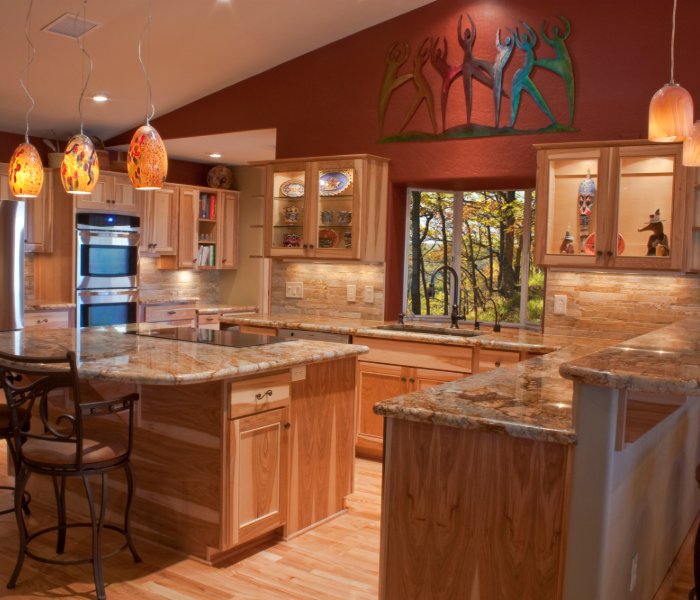 For many families, kitchens are still the heart of the home. Children can sit and do homework or catch up with parents while dinner is cooking, and the kitchen is a favorite spot for entertaining friends and family. A functional, beautiful kitchen can then add value to your property!
When considering a kitchen remodel to add value, ensure you first cover the basics, meaning roomy and energy-efficient appliances, durable countertops and flooring, and plenty of storage. Avoid overly personal décor and details not necessarily appreciated by a wide range of homebuyers, such as a coffee bar, wine cooler, or pet station. These touches can be a great option if you plan on staying in your home for several years but they might not add to your home's value as much as you might think!
Bathroom renovation
As with a kitchen remodel, bathroom renovations often add value because they can be cumbersome and costly, so buyers appreciate having this work done in a home before they move in! Adding low flow or water-saving plumbing fixtures during a bathroom renovation can also mean lower utility costs, which homebuyers also appreciate.
As with kitchen renovations, use caution about adding overly personal items or neglecting needed repairs and upgrades in favor of cosmetic changes alone. Ensure your contractor makes repairs to the subflooring and wall studs as needed, and that you invest in durable, easy-to-clean countertops and flooring.
A bathroom should also offer lots of accessible storage, adequate lighting, and room for foot traffic. Once you've planned these details in your remodel, you can then concentrate on stylish features that create a welcoming environment in the bath.
Adding a bathroom
Some homes have enough bathrooms for all occupants and guests, but many homes could benefit from an added bath or at least another lavatory! For example, if the home has a finished basement, adding a lavatory in the space means not having to climb the stairs every time you need to use the facilities. An added full bathroom where the home's bedrooms are located can also mean not having to share a bathroom, which often makes it easier to host guests and a family's morning routine much easier on everyone.
Adding a new bathroom is often easier and more affordable than homeowners might realize. Shower kits allow a plumber to simply slide a full shower into a space without having to install individual tiles. A lavatory can also fit into a current closet or another small corner of a home, without encroaching on the space. The few thousand dollars you might spend on a new bathroom can then mean more potential buyers and increased property values overall.
Master bedroom renovation
A home's master bedroom should be functional and yet warm and welcoming. The space needs lots of storage for clothes and accessories but should also encourage healthy sleep. Creating a restful retreat is an excellent choice for any homeowner and can actually improve overall home values.
To ensure a master bedroom renovation that adds value, ensure you include lots of accessible storage, room for foot traffic around the bed and dressers, and sound-absorbing details such as plush carpeting and insulated windows. You can then consider cosmetic upgrades such as a new paint color, added lighting, decorative hardware on the doors, and the like.
Adding a deck or patio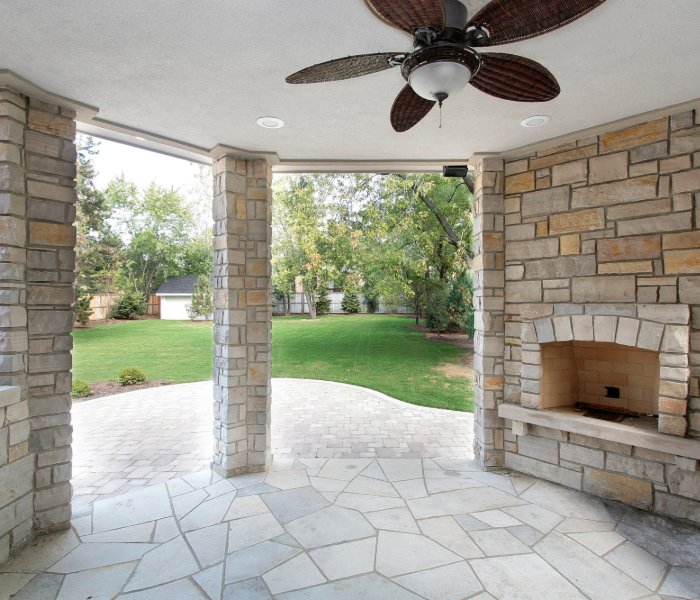 Potential homebuyers appreciate as much living space in a new home as possible, so adding a deck or patio can actually increase interest and property values! A high-quality deck or stunning patio offers space for relaxing or entertaining, without having to add a costly addition or sunroom to your home's interior. Decks and patios also offer space for decorative features that enhance a backyard and break up the look of overly large lawns while also reducing mowing time, something many homebuyers appreciate.
Landscaping and exterior upgrades
A home should be a relaxing retreat, offering a welcoming feeling the minute you pull into the driveway! While structural upgrades that improve a home's function are often the most important changes you can make, never overlook the value of updated landscaping and exterior features. Lack of landscaping can make a property seem industrial and rundown, while stunning dwarf trees, hedges, flowers, and a healthy green lawn can make a home stand out from the competition.
A homeowner should also remember that landscaping can provide privacy and noise insulation from neighbors. Thick hedges or bushes can hide you from the prying eyes of neighbors and block soundwaves, creating a more relaxing outdoor environment.
Upgrading fencing can also take your property from dull to welcoming. Consider swapping out that drab chain link fence for a vinyl panel fence, or running growing vines through those chain links to soften the look. Panel fencing can also block sound and keep pets contained in the yard while offering privacy and a beautiful backdrop for flowers and shrubs.
What Home Improvements Do Not Add Value?
Homeowners often don't realize that not all home improvement projects add value to your property! Remember that house values are figured according to what potential buyers might pay for that house, and prospective buyers aren't necessarily going to appreciate certain upgrades as you might assume.
Wine coolers or cellars, coffee bars in the kitchen, sunrooms, home offices, and other projects that might not suit the needs of buyers often add little to no value to a home. Overly expensive upgrades such as marble countertops or floors, fancy wallpaper, electronic blinds, and oversized appliances are also unlikely to add much value to your home.
Use caution when it comes to projects that can actually make a home less attractive and functional. For example, removing a wall between the kitchen and dining area opens up the space but might also eliminate several cabinets, leaving behind little storage! An oversized tub is nice for soaking but if it creates a crowded bathroom, it might not be the best choice for your home.
What Brings Down Property Value?
A real estate agent or property appraiser can note what might be lowering your home's value but remember that neglecting needed repairs almost always lowers property values! Outdated appliances, old windows and doors that allow in drafts, poor-quality insulation, and plumbing or electrical fixtures and features needing updating can also affect your home's values.
Poorly maintained properties near your home can also affect your property's value. While you can't make updates or needed fixes to other properties, ensure you do everything possible to make your home welcoming despite its surroundings so that it doesn't lose value. For example, invest in a solid panel fence, upgraded windows, and high-quality insulation to provide privacy and block noise.
What to Fix Up When Selling a House
When selling a house, concentrate on making repairs and addressing structural issues before any other changes. This might include patching foundation cracks, replacing missing roof shingles, upgrading wiring and plumbing fixtures as needed, and addressing drainage issues. Replacing outdated appliances can also make a house more desirable to buyers.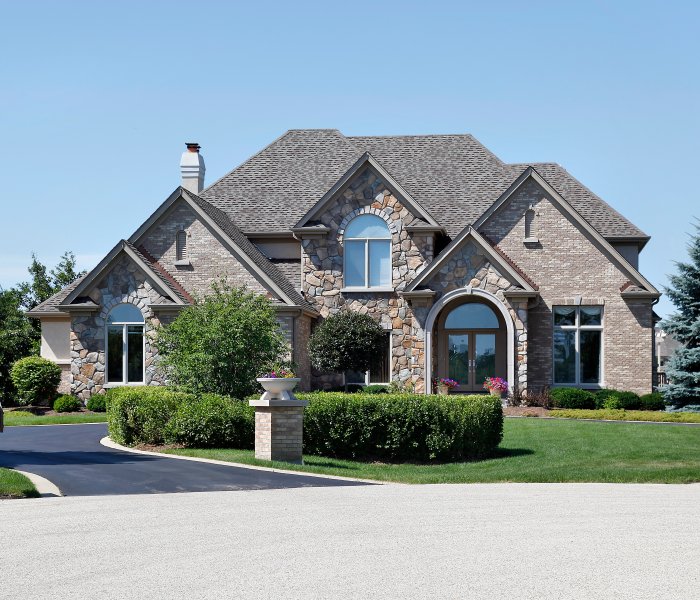 Once that's completed, if you don't have the budget left over for other renovation projects, consider making a few simple cosmetic changes. Peel-and-stick floor tiles are affordable and easy to install, and repainting cabinets doors, and fronts can also give kitchens and bathrooms a quick update!
Ensure your home is also spotless inside and out when selling. Schedule a thorough power washing and carpet cleaning, rid the home of clutter, and make sure you've addressed any unpleasant smells! Your home will then look its best and attract more buyers, and fetch the highest price possible.
Lifestyle Remodeling is happy to provide this information to our readers and hopefully, it helped you understand the best home improvement to increase value. If you're ready for a kitchen renovation, bathroom remodel, or any other upgrades and improvements to your home, give us a call. We offer FREE consultations and affordable options from which to choose. For more information, use our contact form or give us a call today.